As an organisation, we have regional groups in different cities in Germany and in Pretoria, South Africa, and we have teams, in which our members collaborate online and work on different topics. Additionally, some of our members are responsible to fulfill various specific tasks. We would like to present these tasks as well as the responsible persons:
learn more about our structure
---
South Africa
Morongoa Masemola – Leader of Bridges Camps in South Africa
Morongoa has already been a supervisor at Bridges Camps since 2014. Since 2016 she is leading  the camps. Before joining Bridges Camp, she has been working for different non profit organisation and has gained important experiences. She is responsible for organising  the camps and is leading the supervisors (in training) as well as the facilitators. She is a very important contact person for the teenagers and loves to interact with them. The team of Bridges Camp and the teenagers are like a family to Morongoa. She is really happy about the personal development of the youngsters and is proud that she can contribute to their development through her commitment.

contact: morongoa.masemola@bridginggapsev.com
Dzunisani Makasela
Dzunisani Makasela is a 24 years old writer, activists and a blogger from Soweto, Diepkloof. He is a Political Science and Public Governance graduate from the University of Johannesburg and further holds a bachelor in Journalism and Communication studies. He states that he believes in giving up his time/volunteering for the greater good of others and society as a whole, thus promoting social cohesion, positive values and norms which make up the human race. In his free time, he enjoys reading literature and other disciplines, engaging in prospective debates that bring about change in perspectives about ideology, believes and the general misconceptions which govern most dialogues between people.
Lorrain Tibane
Together with her friends, Lorrain has launched the initiative "Bridges Camp" at the end of 2013. Increasingly, she had been disturbed by the fact that young people from different groups hardly get in touch with each other and her observations that prejudices, as well as racism, are still omnipresent in society. She is an active member of Bridging Gaps because she wants to make a personal contribution to make a positive change. Lorrain has contributed decisively to the financing and implementation of the first camps and has been supporting the team with her knowledge and advice since the birth of their two sons. In the regional group, she is responsible for administrative activities.

Nondumiso Mathenjwa – Founder of the NGO Education for all
Bridging Gaps cooperates with the non profit organisation "Education for all" in South Africa. Under the leadership of Nondumiso Mathenjwa, the organisation has established a large network and funded several students to acquire a university education. At the graduation of our facilitators in November  2015, Nondumiso and her partner were very impressed by the teenagers. Therefore, they intended to incorporate some of them into the scholarship program of "Education for all".
contact: nondumiso@edu4all.org.za
---
Germany
Juliane Hoss – Chairwoman of Bridging Gaps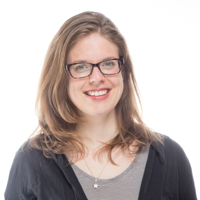 In October 2013, Juliane Hoss started the initiative Bridges Camps. Based on the experiences in the camps, she founded the organisation Bridging Gaps. She leads the organisation and is spearheads its further development. She has an overview of all the activities within the organisation in Germany as well as South Africa and connects the teams in both countries. Apart from that, Juliane is responsible for the external communication of the organisation and is always happy to work on new projects and establish valuable contacts, which help us to fulfill our goals.

contact: juliane.hoss@bridginggapsev.com
Kristin Weiß – Chairwoman of Bridging Gaps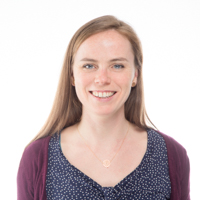 Since August 2017, Kristin is leading the organisation and the first point of contact concerning our work in Germany. She is responsible for the execution of our projects and the external communication of the organisation and is always happy to work on new projects and establish valuable contacts, which help us to fulfill our goals.
contact: kristin.weiss@bridginggapsev.com
Friederike Horlacher – Treasurer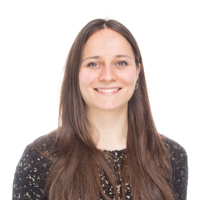 As our treasurer, Friederike is in charge of the organisation's finances. She also has an overview of our income and expenses, writes the donation receipts and and ensures the compliance with the tax regulations of our organisation.
Stefanie Wechsel – Administrator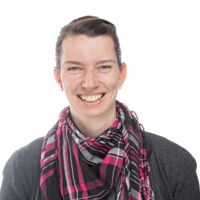 As the administrator, Stefanie is the contact person of all our members and everyone, who is interested in joining our organisation. She helps all of our members, if they are insecure, have any questions or problems. In addition to that, she continually  improves the support structure for  our members.
contact: stefanie.wechsel@bridginggapsev.com
Marlene Gärtner – Work on content and publicity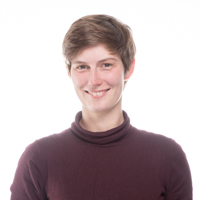 As a passionate scientist, Marlene leads all our content related work. She collects materials, gathers new ideas for our organisation to develop our different projects. She functions as a mentor and supports our members if they have questions connected to our organisations´ topics, for example racism and different types of discrimination. Additionally, Marlene is responsible for the press release and elaborates our newsletters.
contact: marlene.gaertner@bridginggapsev.com
Ramona Beck – Project Coordinator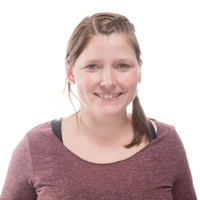 As our project coordinator, Ramona has an overview of all our projects in Germany as well as new project ideas. She  ensures the successful realisation of  all our projects and supports the members if they have any questions in relation to our projects.She is also responsible for the evaluation of our projects and oversees our progress towards the aims of our organisation.
contact: ramona.beck@bridginggapsev.com
Manuel Gussmann – Project Manager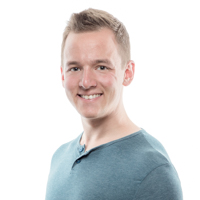 Manuel joined Bridging Gaps as an active member towards the end of 2016. He works primarily on the professionalisation as well as the public presentation of the organisation. Since May 2017, he is the project leader for the youth exchange programme on the German side. Throughout his career as a project manager in the field of event technology, he gained a lot of experience and developed leadership competencies that he can now use in his role within the organisation.
contact: manuel.gussmann@bridginggapsev.com